Harold Pinter  was a British playwright, screenwriter, director and actor. A Nobel Prize winner, Pinter was one of the most influential modern British dramatists with a writing career that spanned more than 50 years. The Homecoming and the Birthday Party are among his most famous plays.
Pinter's best-known plays include The Birthday Party (1957), The Homecoming (1964) and Betrayal (1978), each of which he adapted for the screen. His screenplay adaptations of others' works include The Servant (1963), The Go-Between (1971), The French Lieutenant's Woman (1981), The Trial (1993) and Sleuth (2007). He also directed or acted in radio, stage, television and film productions of his own and others' works.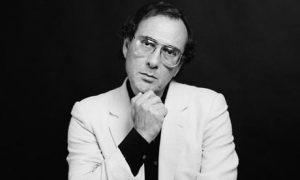 Pinter strongly opposed the 1991 Gulf War, the 1999 NATO bombing campaign in FR Yugoslavia during the Kosovo War, the United States' 2001 War in Afghanistan, and the 2003 Invasion of Iraq.
Among his provocative political statements, Pinter called Prime Minister Tony Blair a "deluded idiot" and compared the administration of President George W. Bush to Nazi Germany.
Pinter stated that the United States "was charging towards world domination while the American public and Britain's 'mass-murdering' prime minister sat back and watched."
Abstract
The struggle for domination clearly persists in Pinter's The Homecoming as it does in almost all of Harold Pinter's works. Because of the vague atmosphere, enigmatic characters, and dark, tragicomic dialogue and action, a single decisive meaning for the play cannot be identified.
Many character analyses have been carried out on the play, frequently focusing on Ruth and her decision at the end. Moreover, critics have sought to read the play in the light of psychoanalysis, centering on the characters' past and complexes.
By adding a sociopolitical dimension to purely realistic or symbolic readings, this article attempts to analyze the relationships of domination and servitude between characters at the micro-level of the family structure through Marx's notions of fetishism in relations between individuals, and commodity fetishism as expounded by Slavoj Žižek.
With the help of Žižek's ideas on ideology, a new layer of sociopolitical signification to the relationships held between characters is added, particularly that between Ruth and the men, which is seen as a parallel to the macro-level fetishized relationships in pre-capitalist societies and commodity fetishism in a capitalist one.
By Ali Salami & Reza Dadafarid